Family Restaurant | Take Out | Banquet Room
We are a family owned and operated business since 2004 and have
been in the restaurant industry for over 45 years.

Wildflowers Too has a diverse menu featuring homemade mozzarella logs, chicken burgers and daily specials. Our bar features over 12 draft beers and 6 more rotating craft beers. We also feature nightly bar specials!
DINE IN, TAKE OUT & CALL AHEAD ORDERS


BATTERED BONELESS WINGS

MOZZARELLA LOGS (SMALL)

Hamilton Burger
Chicken Parm Dinner

chicken francaise

ANTIPASTO (SMALL)

Fried Zeppoli Sundae

RIBEYE STEAK

Calamari

garlic shrimp & shells

Buffalo Chicken salad

Gorgonzola Dip

Trenton Style Pizza
Chicken Marsala

Chinese chicken salad

My Place salad
HAPPY HOUR SPECIALS | 3P-7P, MON-FRI

LEINY SEASONAL DRAFT $4
BUD/BUD LIGHT DRAFTS $2.25
ML DRAFTS $2.25
ROCK BTLS $2.50
SINGLE JACK DRINKS $4
(EXCLUDES RED BULL)
SANGRIA $4
HOUSE WINE $4
(CHAR, CAB, MERLOT, ZIN)
BLUE MOON DRAFT $4
ABSOLUT ARNOLD PALMERS $4
(SINGLES)
LANDSHARK DRAFTS $2.75
AMSTEL BTLS $3
MARGARITAS $4
(HOUSE ONLY)
SAM SEASONAL DRAFT $4
TITO'S LEMONADE $3.75 (SINGLES)
BUD/BUD LIGHT/ULTRA BTLS $2.50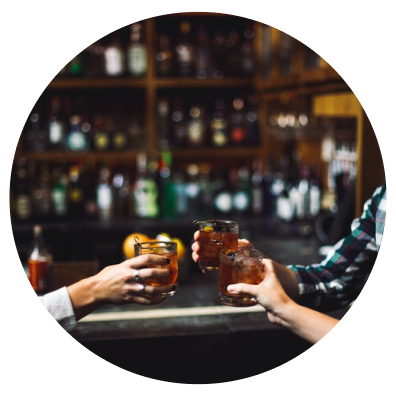 NIGHTLY BAR SPECIALS | 7P TO MIDNIGHT


Our private room holds up to 55 people (min 25) for all occasions including rehearsal dinners, fantasy leagues, baby showers, wedding showers, retirement parties, birthday parties, and more! We will customize your party menu to your exact needs.
CHICKEN PARM | STUFFED CHICKEN | HOT ROAST BEEF | HOT TURKEY BAKED ZITI | MIXED VEGETABLE/ROASTED POTATO
Included with your buffet dinner entrees:
ANTIPASTO, COFFEE, HOT TEA, ICED TEA & SODA
(ALCOHOL NOT INCLUDED)
Other entree selections will be priced upon request. Pizza's are at regular menu price and antipasto is for 25 people.
WINGS | MOZZARELLA STICKS | SAMPLER
POTATO SKINS | BONELESS WINGS | CHICKEN FINGERS
You may check the menu for other possibilities
For a sit down dinner or open bar please speak with us regarding pricing. Please contact Bruce or Amanda for your dinner selections and final price.
$100.00 deposit to hold the banquet room, this is non-refundable.